Frequently Asked Questions
HO'OKENA BEACH PARK is a special place to us. Many of us are lineal descendants whose families have lived here at Ho'okena Beach for generations. We consider this our home and as Hawaiians with to extend our hospitality to all guests who visit here. We want you to discover Ho'okena as an incredible part of your visit to Hawai'i. Here are some answers to questions you may have.
If we do not answer your questions here, please email us at hookenabeachpark@gmail.com or you can also call the beach at 808-328-8450.. Contact Us. (Due to technical issues our email has changed from kupafhbp@gmail.com to hookenabeachpark@gmail.com)
1. What should I bring?
Bring your Hawai'i state ID or driver's license for Hawai`i Resident Rates as every person will have to show their ID at the time of check in. Also bring reef-safe sunscreen, underwater camera, hat, sunglasses, and an eyeglass retainer strap if you wear glasses/sunglasses. The concessions stand has ice, hot foods, cold drinks, ice cream, snacks, reef safe suntan lotion & beach rentals (kayaks, stand up paddleboards, beach chairs, boogie boards, snorkel and fin sets and life jackets) available so even if you forget to bring something, we should have something to fulfill your needs.
2. What time are the gates opened and what time do they close?

The parking lot to the park is open from 6:30 A.M. to 8:45 P.M.
3. What do I do if I have to check out early to catch an early morning flight?
Please let the Ho'okena Beach Patrol personnel know that you have to leave early so that they can make arrangements for you to get your deposit for the tent tag back before you leave and have you park your car outside the gates if you have to leave before the gates open.
4. I have an evening activity planned and won't be able to get back to the park before the park gate closes, what should I do?
There are a few parking spaces at the end of the road near the pavilion at the north end of the park outside the gates. You can park your car there and head back to your tent and bring you car back into the parking lot once the gates reopen.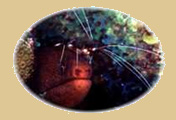 5. Is the water drinkable?
The water from the showers and faucets near the bathrooms at the entrance is provided by the county and is potable.
6. How good is cell phone reception at the campgrounds?
It depends on your carrier but wifi is available for a fee at the campgrounds ($3.00 for 2 hours on one device and $10.00 for 24 hours on 2 devices). There is also a phone provided near the handicap parking in the parking lot in case of emergencies when the gates are locked.
7. How old do I have to be in order reserve a campground permit?
Campground Permit: 18 Years or Older
8. What is your refund policy?
a. More than 30 days prior to your reservation date: Full 100% refund minus $75.00 administrative fee.
b. Zero to 30 days prior to your reservation date: Full amount retained/No Refund
See Refund/Deposit Policy
Please keep our beaches and ocean trash fee. In addition to picking up your own trash, carry away the trash that others have left behind. Beach litter poises a significant threat to the health and survival of marine organisms, which can swallow or get entangled in beverage containers, plastic bags, six pack rings and other debris.